Welcome to Week 1 of the Fat Quarter Shop Vintage Kite Quilt Along!
As part of my new blogging home here on the web (with extra categories found along the top of the page), I am going to be sharing some of my other hobbies like quilting and cross stitch! I am sewing along with Fat Quarter Shop and Lori Holt for their Vintage Kit Quilt Along based on the FREE pattern available HERE.
Be sure and download the free PDF download from FQS for this quilt along HERE. You will need the Vintage Kite Foundation Paper in order to sew this quilt. I am listing some other helpful tools for sewing this quilt at the bottom of this post.
I am sewing my quilt with the My Mind's Eye Honey Bee Layer Cake (vintage kites) and Bee Cross Stitch White Daisy (backgrounds).
Here's a look at my Vintage Kite Blocks for Week 1: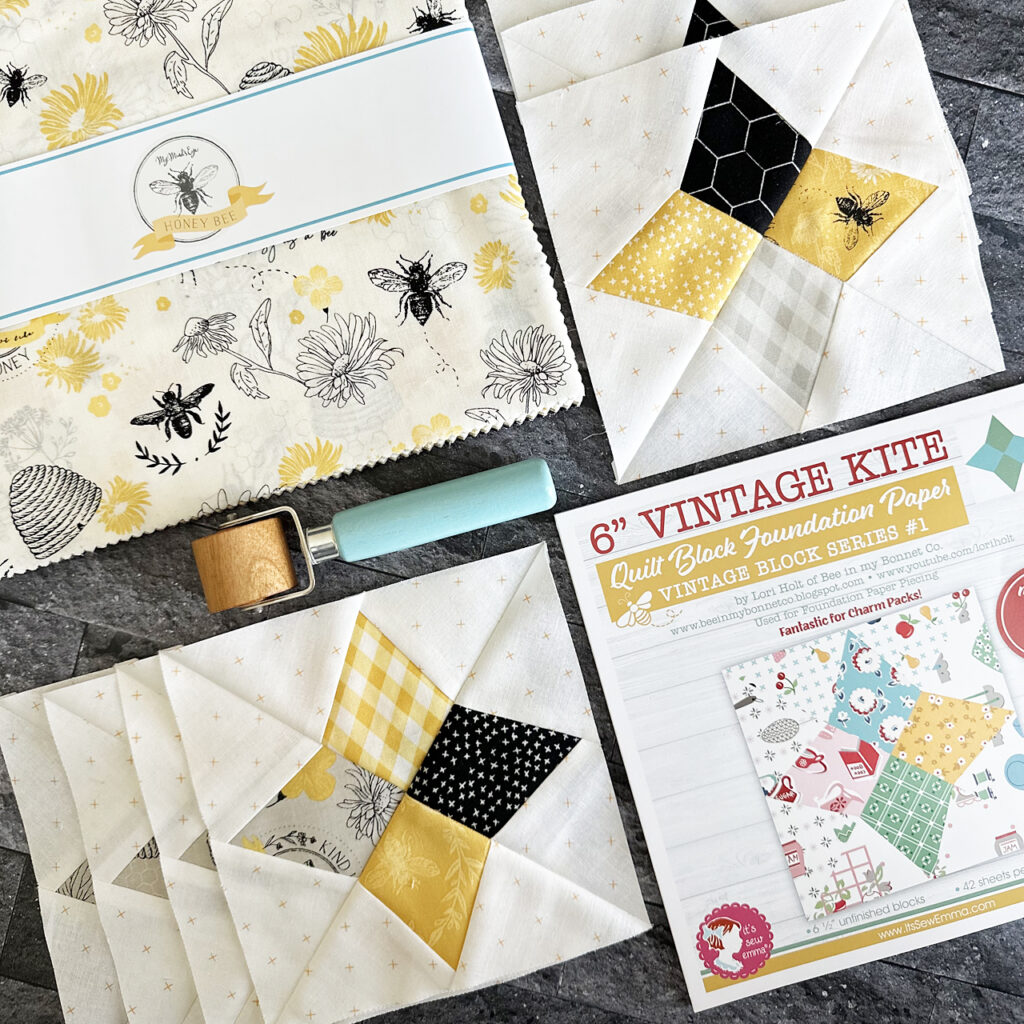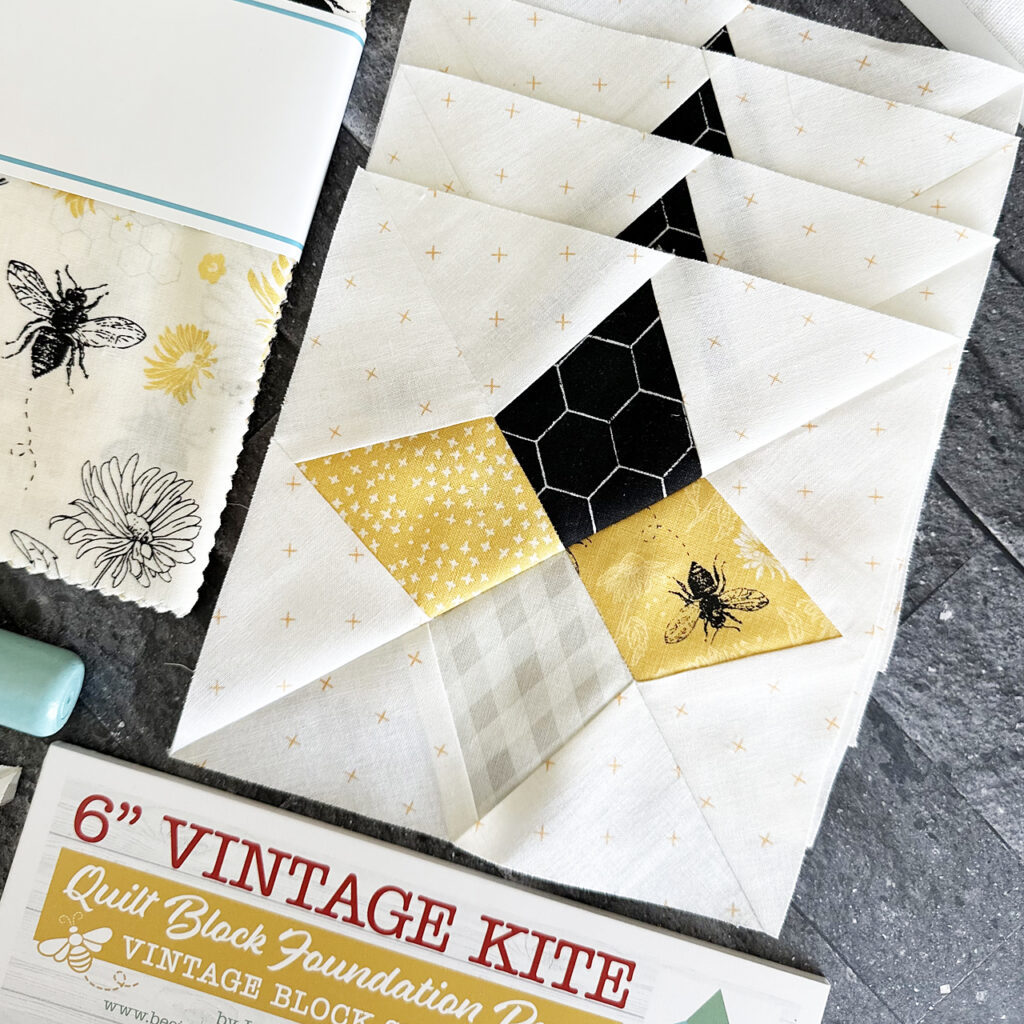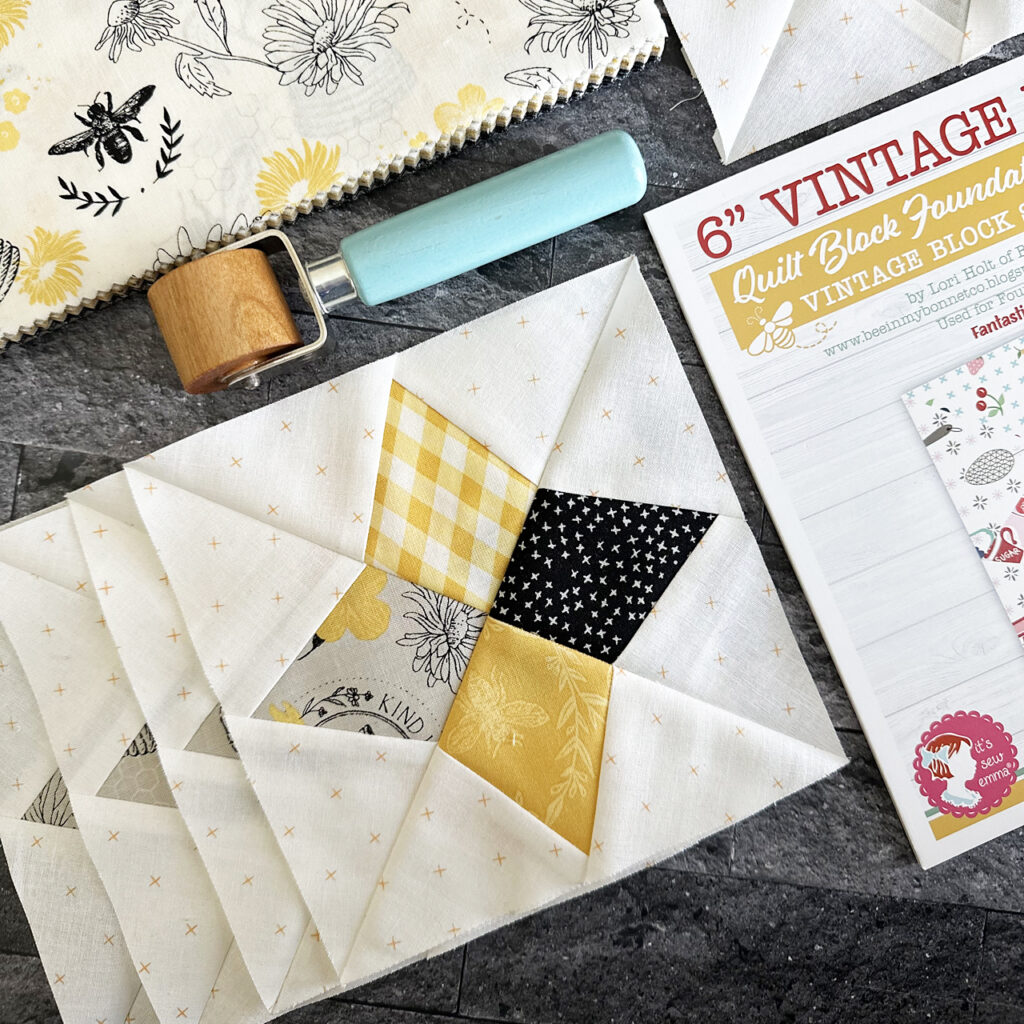 Supplies:

This post is part of a Fat Quarter Shop Quilt Along. Affiliate links provided for some products at no additional cost to you. Thank you for your support!