Welcome to Week 2 of the Fat Quarter Shop Vintage Kite Quilt Along!
I am sewing along with Fat Quarter Shop and Lori Holt for their Vintage Kit Quilt Along based on the FREE pattern available HERE. I did a poll on my Instagram Page last week asking if I did a tutorial if you would want to see a shorts video or a real time. Real time won out but the shorts version had quit a few votes too so…. I'll do both! Real time version is below and a shorts version will go up soon! Thanks everyone!
Video Tutorial
Be sure and download the free PDF download from FQS for this quilt along HERE. You will need the Vintage Kite Foundation Paper in order to sew this quilt. I am listing some other helpful tools for sewing this quilt at the bottom of this post.
I am sewing my quilt with the My Mind's Eye Honey Bee Layer Cake (vintage kites) and Bee Cross Stitch White Daisy (backgrounds). I did mix in a couple of Bonnie & Camille gray prints from my stash for this week's blocks since the Honey Bee Collection doesn't have many gray prints (and we all know I have plenty of stash to pull from! Ha!)
Here's a look at my Vintage Kite Blocks for Week 2: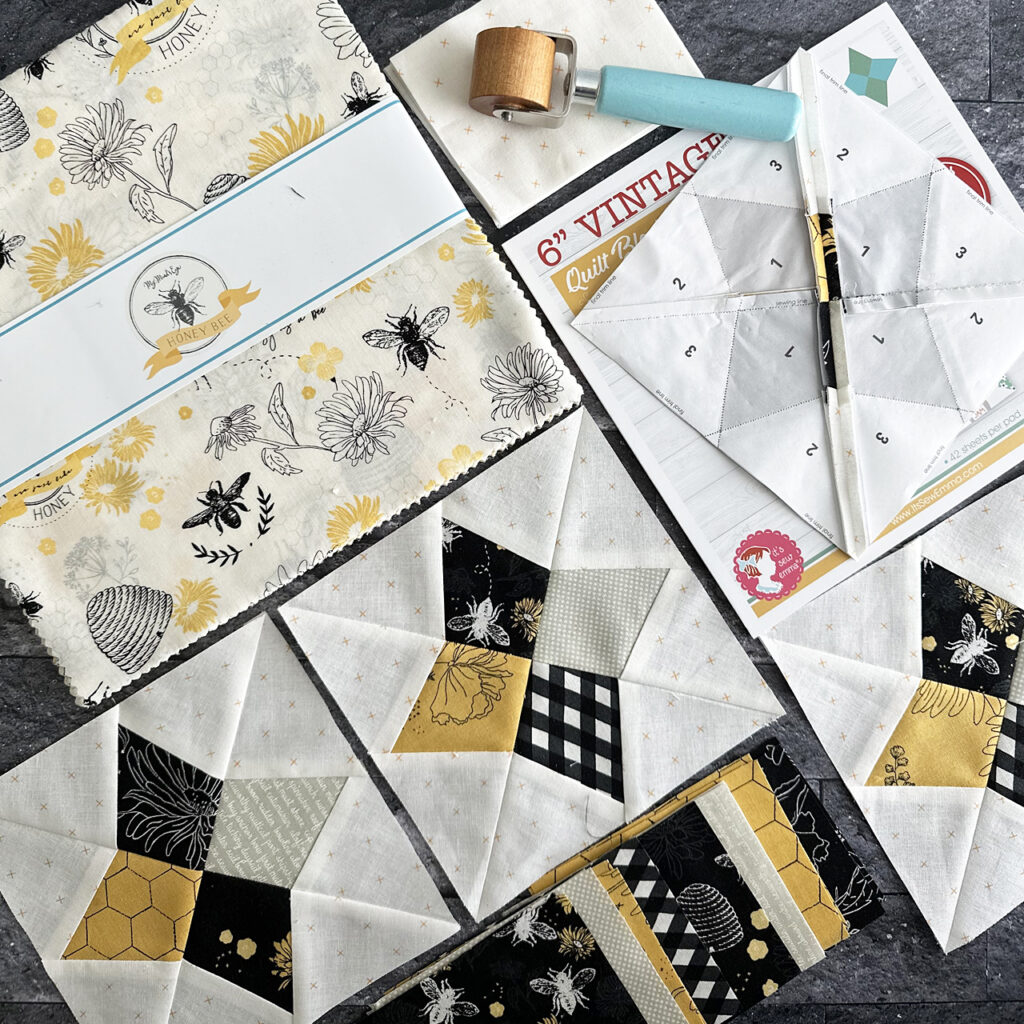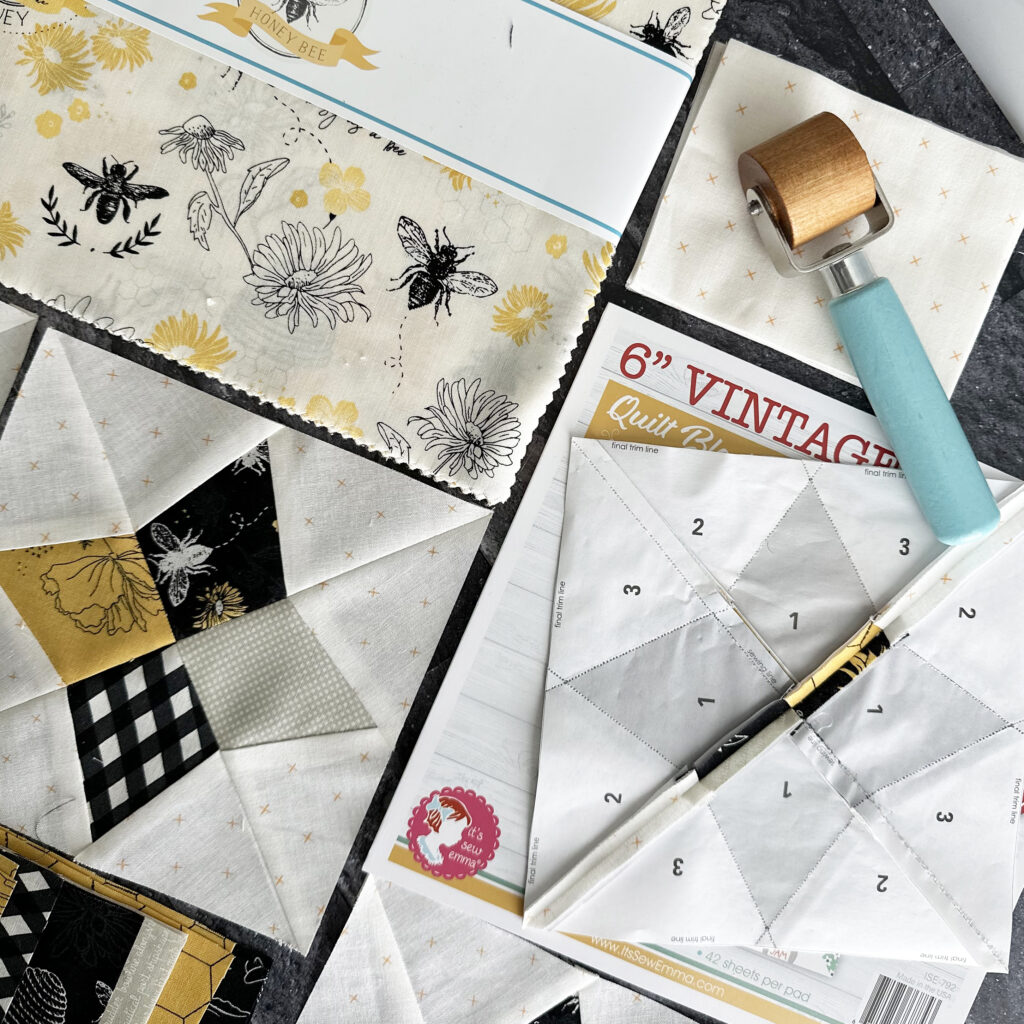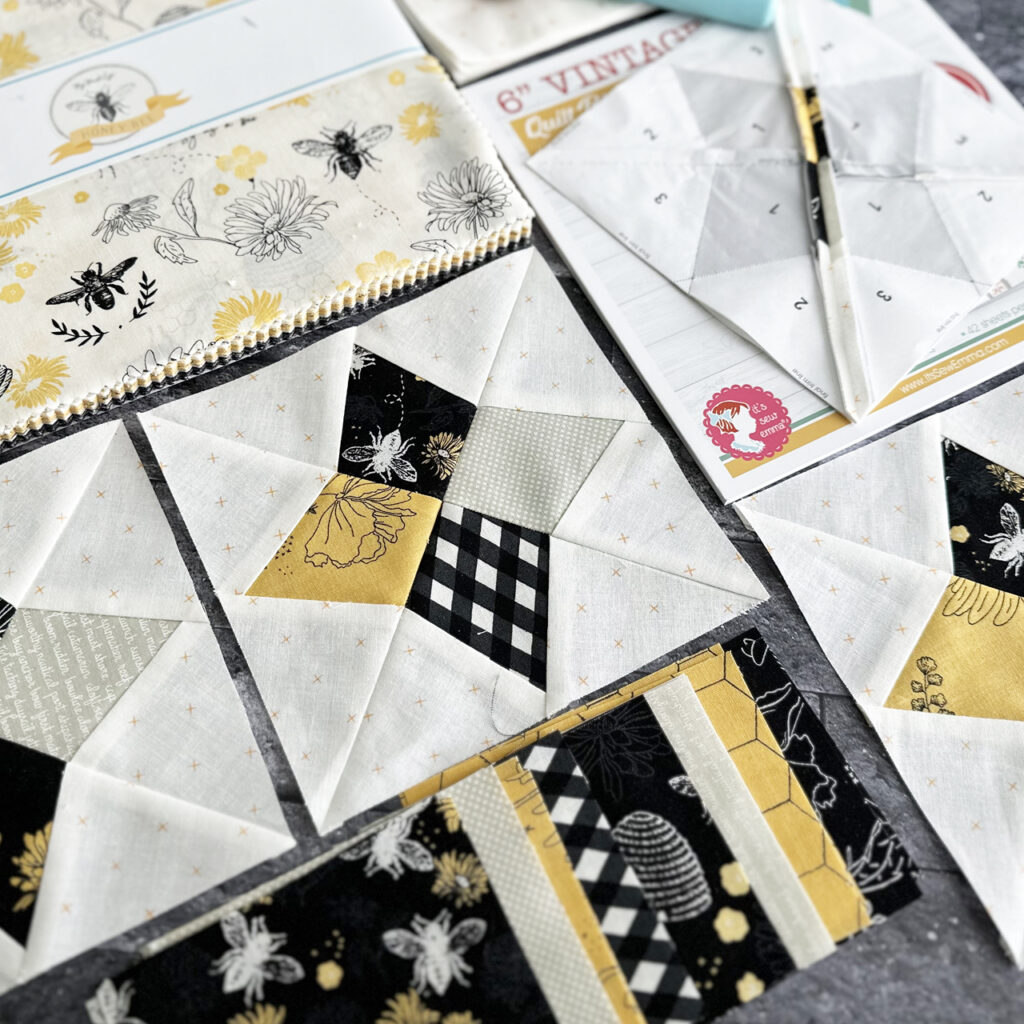 Supplies:

This post is part of a Fat Quarter Shop Quilt Along. Affiliate links provided for some products at no additional cost to you. Thank you for your support!